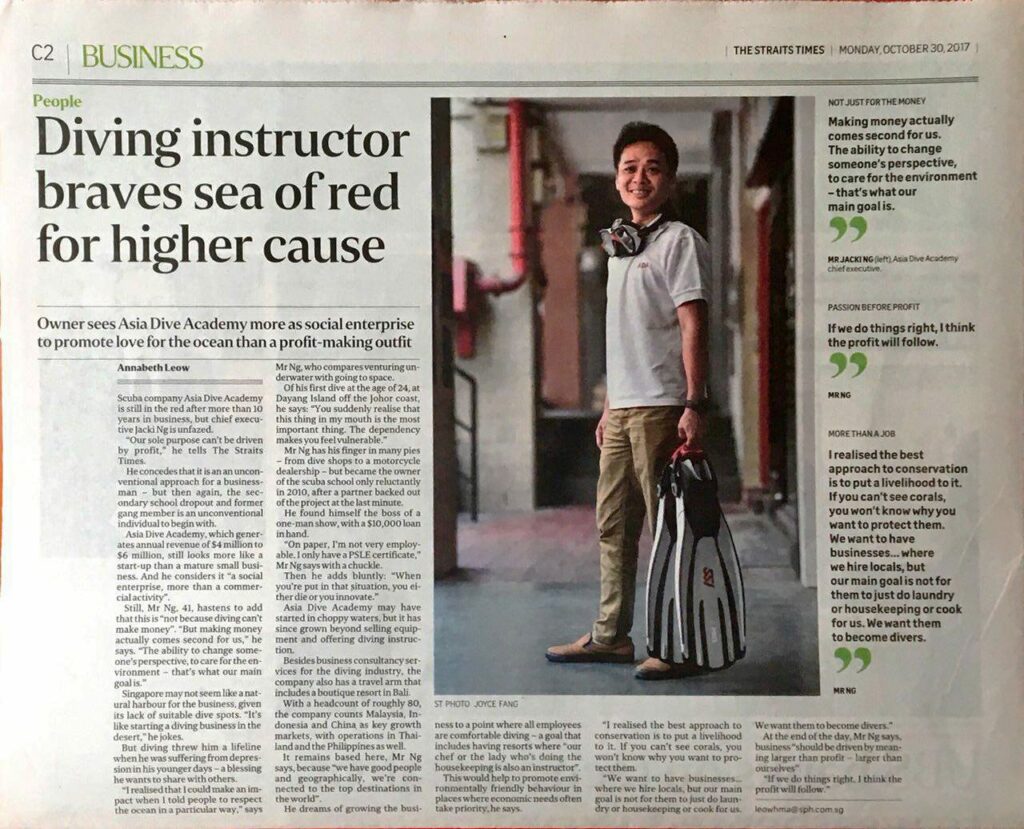 The Straits Times | Business Section
published date:
20 October 2017
written by:
Annabeth Leow
Scuba company Asia Dive Academy is still in the red after more than 10 years in business, but chief executive Jacki Ng is unfazed. "Our sole purpose can't be driven by profit," he tells The Straits Times. He concedes that it is an an unconventional approach for a businessman – but then again, the secondary school dropout and former gang member is an unconventional individual to begin with. Asia Dive Academy, which generates annual revenue of $4 million to $6 million, still looks more like a start-up than a mature small business. And he considers it "a social enterprise, more than a commercial activity". Still, Mr Ng, 41, hastens to add that this is "not because diving can't make money". "But making money actually comes second for us," he says. "The ability to change someone's perspective, to care for the environment – that's what our main goal is." Singapore may not seem like a natural harbour for the business, given its lack of suitable dive spots. "It's like starting a diving business in the desert," he jokes. Click
here
to read the full article.