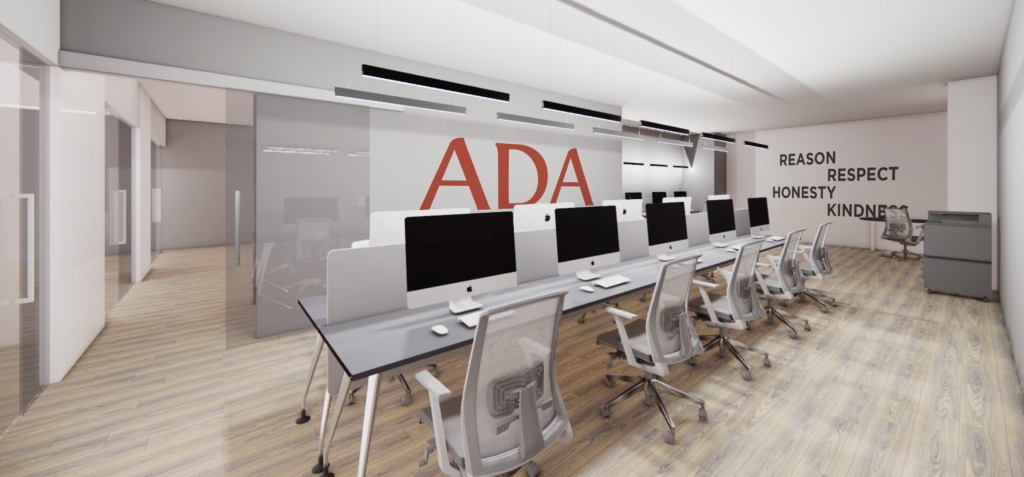 After over a decade at their current location, ADA Group is finally preparing to make a move to a new home. As the team begins the process of packing up and saying goodbye to their old space, there is a sense of nostalgia in the air. The current building has been the site of so many memories for the team, from late nights working on projects to team bonding over coffee breaks.
But as much as the team will miss this place, they are excited to be moving on to bigger and better things. Their new home will be Inspace at Bartley Industrial Road in Singapore, and they can't wait to make new memories in their expanded and modernized space.
The move is scheduled to take place in the first quarter of 2023, and while it's sure to be a busy and hectic time, the team is ready for the challenge. The move to Inspace will be a major change for the company, but one that they believe will be highly beneficial in the long run. The new location will offer more room for growth and expansion, as well as state-of-the-art amenities and technologies that will enhance the team's productivity and efficiency.
In addition to the practical benefits of the move, the team is also looking forward to the fresh start and new energy that comes with a change of scenery. Moving to a new location can be invigorating, and the team is eager to embrace the opportunities and challenges that come with it.
Of course, moving to a new location is never without its challenges. There is the logistical nightmare of packing up and transporting all of the company's belongings, as well as the process of getting settled into a new space and establishing new routines. But the team is confident that these challenges will be worth it in the end, as the move to Inspace will provide them with the tools and resources they need to take the company to new heights.
As they prepare to say goodbye to their old home, the team at ADA Group would like to thank their team, clients, and partners for all the memories they have made at their current location. They are grateful for the support and guidance they have received over the years, and they are looking forward to making even more memories in their new home at Inspace.
The team is excited for what the future holds at their new location, and they are confident that the move to Inspace will be a major step forward for the company. They can't wait to see what new opportunities and successes await them in their new home, and they are committed to continuing to provide the best possible products and services to their clients.